Products
EQUIPMENT & CHEMISTRY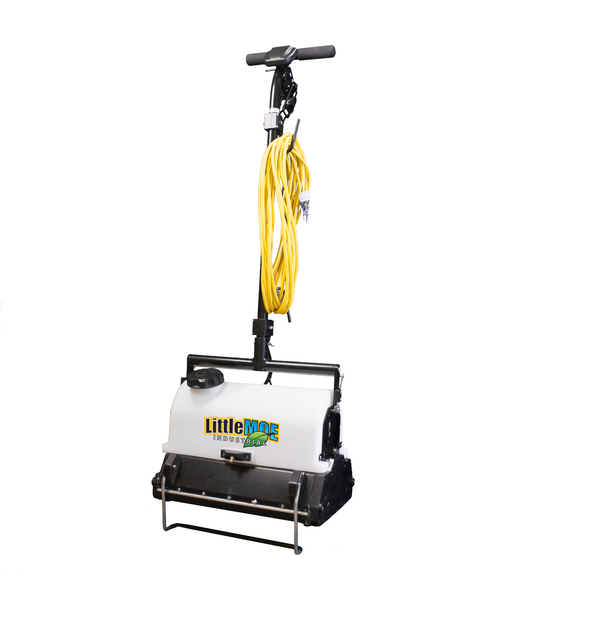 LittleMoe AutoSpray 2020
The Floor Cleaning Game-Changer
When customers operate in environments that demand durability, they need equipment that will perform consistently through the rigors of continuous daily use. For equipment that lasts years rather than months, they choose LittleMoe. Other dual-brush machines use light duty motors meant for short run times, like those used in drills and other hand tools. When used institutionally, these types of motors can fail. LittleMoe is built to last–with a heavy-duty, ½ hp industrial motor ensuring years of reliable service – regardless of run time. It also features a 1.5 gallon on-board solution tank with an AC powered pump and removable lint tray and brushes for easy clean-up.
Approximate cleaning head dimensions:
20" W x 15" H (excluding handle).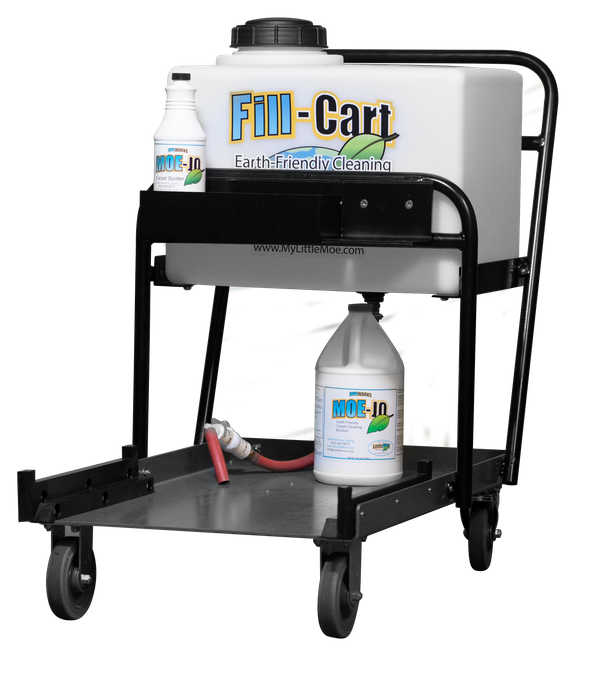 Fill-Cart
Easily transport the LittleMoe, spotting chemistry, cleaning chemistry, 16-gallons of water and so much more, with the Fill-Cart. No more wasted time traveling back and forth to a water source, just keep cleaning! Plastic slides aid the user in effortlessly loading LittleMoe onto the cart, while keeping the brushes elevated so they are protected and ready for your next use! Add the Fill-Cart and boost your productivity!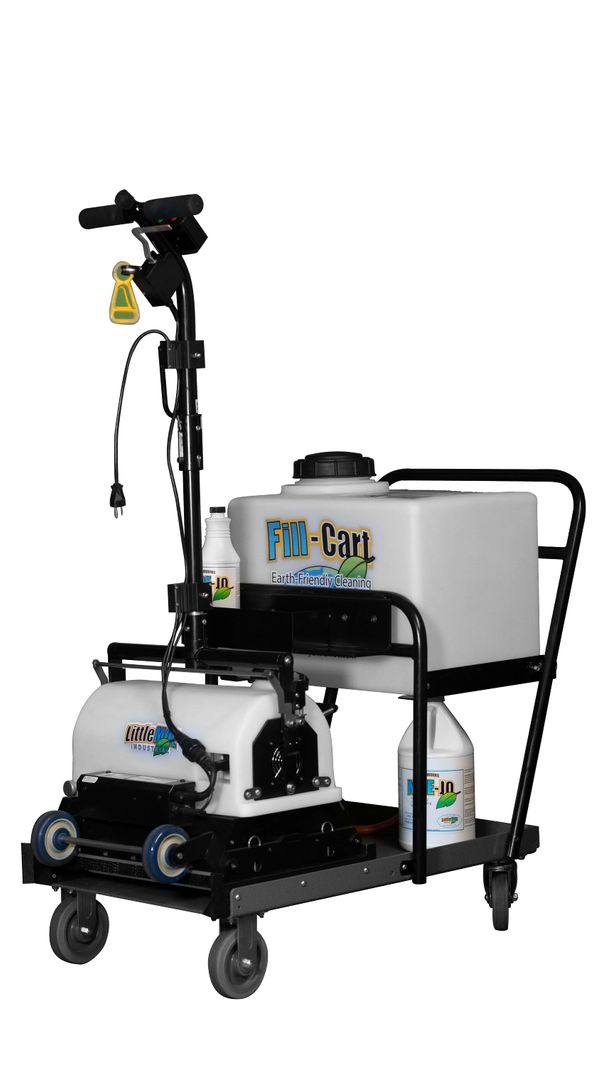 LittleMoe Combo-Kit
Set yourself up for success right out of the gate by purchasing both LittleMoe and the Fill-Cart together. This combo-kit is the one-two punch that dominates commercial carpet cleaning. Multi-story buildings and/or stand alone buildings in the back 40 with no good water source - No problem! You'll be in and out in no time, the carpets will look better than ever and you won't even break a sweat.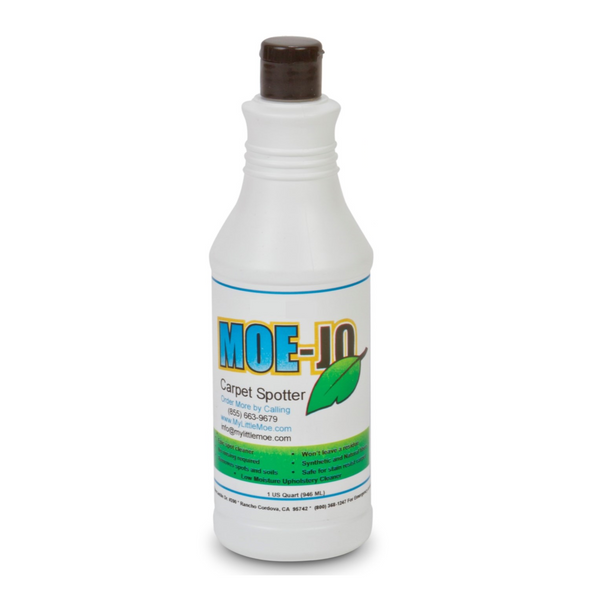 Moe-Jo Carpet Spotter
Tired of getting on your hands and knees to clean spots and spills from the carpet? Moe-Jo Carpet Spotter works on spilled coffee, soda and other sticky sweeteners. Just spray the stain with Moe-Jo Carpet Spotter, brush with a stick-brush and watch the spot disappear. No rinsing necessary. Moe-Jo Carpet Spotter comes ready to use – no mixing or dilution necessary – just attach a spray trigger to get started.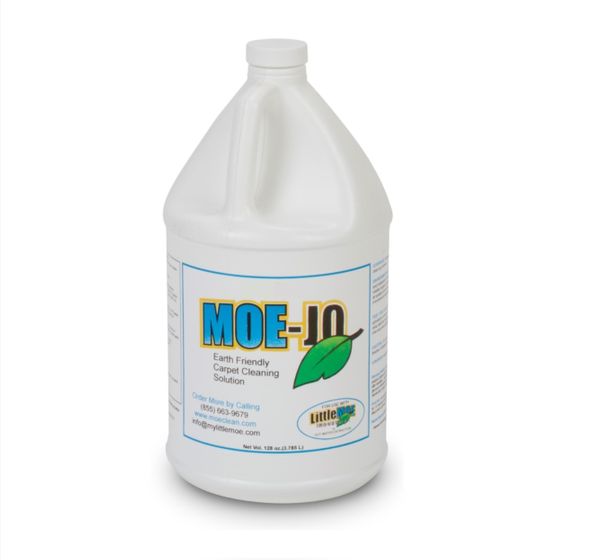 Moe-Jo
Moe-Jo chemistry works synergistically with LittleMoe to remove dirt and grime from carpet fiber leaving a fresh, clean appearance.
You can actually see it working! Moe-Jo Earth-Friendly Carpet Cleaning Solution is a salt-water based encapsulation chemistry that can be safely used in any environment. Specially formulated to work with LittleMoe as well as portable extractors, it contains a light foaming agent to serve as a visual reference to keep from over-wetting the carpet, does not need to be rinsed out of equipment and will never clog spray jets. There's no need for traffic lane cleaners, defoamers or rinsing agents. With a dilution rate of 4 oz. per gallon of water, a single gallon of Moe-Jo can clean up to 20,000 square feet. It's just one more way MoeClean simplifies carpet cleaning.